Bootable USB software became a staple of any operating system installation or backup process since burning them onto a CD or DVD required money to be spent on the CD or DVD that can't be used for anything else afterward; moreover, discs are at bigger risk of physical damage, such as scratching, bending and even breaking. USB, on the other hand, are mostly at risk from malware, are easily portable and it's possible to just wipe them and put something else on them without having to buy a new one. Below are some of the best Etcher alternatives.
When anyone mentions bootable USB software, chances are most people will think of Rufus first. It's objectively the best one, the most popular, and it's completely usable by just running the .exe file, no installation process required. It's open-source and has multiple languages available. It's very easy and convenient to use, even for someone with little to no previous experience in making bootable USB, you just need to know which parameters you want, and even that you don't need to know how or why for Rufus to do its job. This piece of software is the fastest at making a bootable USB as well and it works with both Windows and Linux-based OS.
The name speaks for itself – this software is able to make any kind of bootable USB users might need, be it an operating system, a backup or rescue drive, or a security drive made for penetration testing, or so-called ethical hacking. It's primarily made to ensure the most convenient and the best features for Linux users, but it can be used on Windows as well. However, its best feature is the dropdown menu that offers the user to choose from the different OS and/or distros; even though it doesn't download the selected distro automatically, it provides the user with the link to download it and will then proceed to make a bootable USB drive of it.
YUMI (or Your Universal Multiboot Installer) has a couple of features that make it stand out amongst all other bootable USB software, namely being able to 'separate' your USB drive so multiple OSs can be booted on it, and also is pretty much the most lightweight among them. Like Rufus, it doesn't require any installation to work, simply running the .exe file will do the job.
YUMI, although able to perform multibooting, can only boot one OS at a time, which means you would have to rerun the process multiple times in order to boot all of your OSs. It's pretty versatile and can be used for the creation of Live CDs or USBs (which essentially means a CD or a USB containing a fully bootable operating system, mostly a Linux distro), as well as disc cloning. The interface is very convenient and intuitive, which means it doesn't require one to be a tech wizard in order to make use of it properly. YUMI also works equally well with both FAT32 and NTFS file systems.
Like YUMI, WinSetupFromUSB (yes, the lack of spaces is intentional) is a multi-booting software and it offers you to choose from all the booted software in a dropdown list when the USB drive is inserted. It's been designed specifically for Windows, but can also boot Linux distributions via tools like SysLinux or IsoLinux. Also, with the help of other simple bootloaders, it can create bootable versions of software other than operating systems, such as antivirus, camera drive, Sim Kit Tool, and 7-Zip.
Even though its interface is rather simple-looking, accessing the Advanced options opens up a whole new world of customization. Another interesting thing about this bootable USB maker software is that it has a built-in QEMU emulator, which allows it to test any bootable software.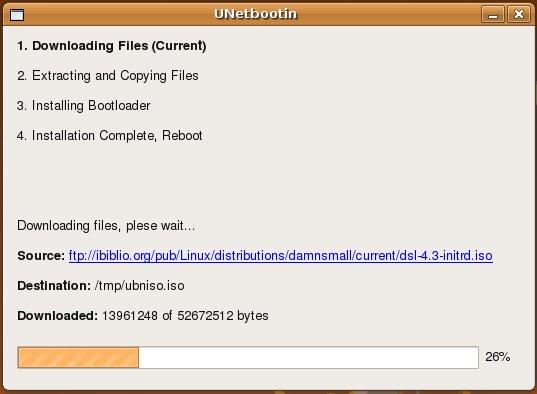 Do not let possible initial search results regarding this bootable USB maker software fool you: it is not only for Linux, although it might initially have been, there are also versions that work both on Windows and macOS, although when downloading, make sure to choose the correct option for your operating system (note: the system you are currently using on the PC, not the system you want to boot, else it might not work!).
This feature is not really unique, in fact, we've already mentioned that Universal USB Installer has it, but is probably the best-supported out there: namely, if you don't have the desired Linux distribution on your computer, it will let you choose from a dropdown menu and download it, and then proceed to make a bootable USB of it. The majority of Linux distributions are supported, but even in case your desired distro isn't among those, you can still provide the ISO file yourself. The interface itself is rather simple, but it sure does its job really well.
This one is an honorable mention for the fact it's a Windows exclusive. It's Microsoft's official freeware Windows bootloader tool, and despite it having 'Windows 7' in the name, it works just as well with both the 8 and the 10. It does require installation, unlike some of the other contestants. It's easy to figure out, but it lacks any customization. It also requires your system to use BIOS instead of UEFI.
Conclusion
There are differences among this bootable USB software – you could say that the more options there are the better it is, however, sometimes all you need is a simple and straightforward way to make a bootable USB without meddling with some more complicated stuff, especially if you're doing it for the first time without the guidance of someone more experienced. Also, even though some are faster than others, the version of USB you're using also contributes to the speed of the process: naturally, USB 3.0 is faster than its 2.0 predecessor. You might even want to try out multiple options and see for yourself which one suits your needs best.